Skip to end of metadata
Go to start of metadata
Adding a Study Record for non-DICOM content
Certain imaging data may require interpretation but be in analog or non-DICOM format.  Examples include physical film studies or PDFs of EKGs.  In either event, it is possible to add a study record manually in OnePacs.
Adding a Study Record from the Worklist
A study record may be added to an existing patient or a new patient. 
Optional:  If there existing study records in the system for this patient it is easiest to first search for that record and select the study. 
Click on the "Add Study" button on the bottom of the worklist.

Search for an existing patient or add a new patient
If you selected a study prior to clicking on the "Add Study" button the search form will be pre-populated to locate the patient record of the selected study.  Otherwise, search for an existing patient record or create a new one.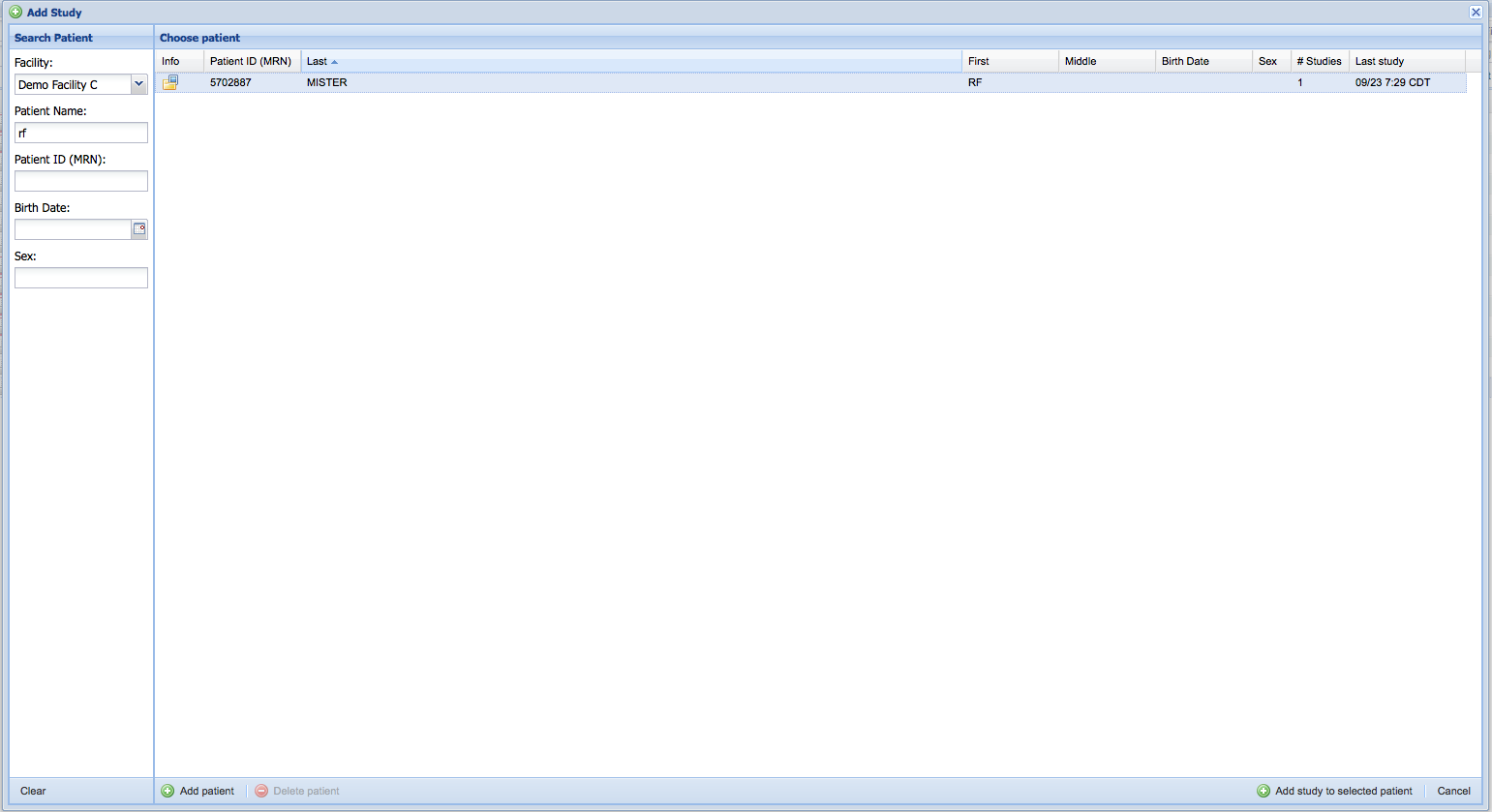 Once the patient record is selected, press the "Add study to selected patient" button to continue.
Entering the study information
Complete the form and and press "Save".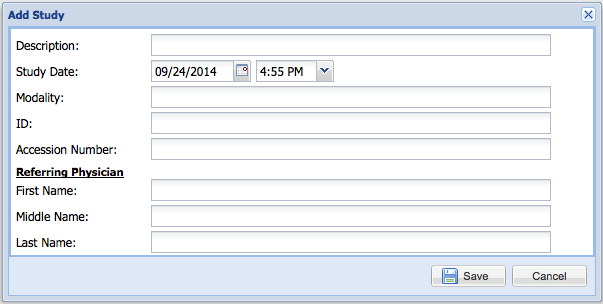 The study will be created with a single "placeholder" image stating that the study was manually created.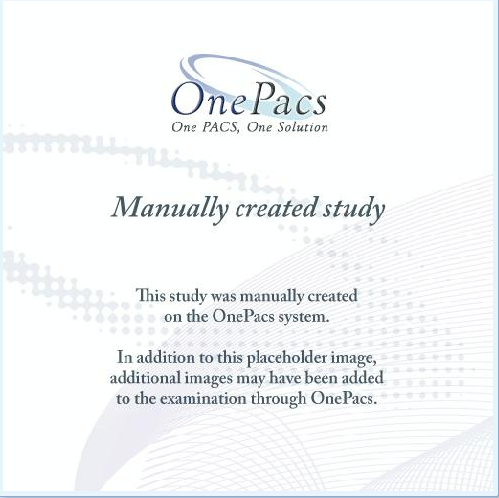 Working with manually created studies
Manually generated studies are treated like any other study in OnePacs.  It is the responsibility of each individual group to determine the workflow for non-DICOM studies, particularly with regard to how the imaging data is obtained by the physicians.
It should be noted that pdf, jpg and other non-DICOM content can be attached to the study record and optionally converted into DICOM images automatically via the study files and incoming documents features.