Skip to end of metadata
Go to start of metadata
Tools in the main menu, toolbar and context-menu can be customized using the main menu item: Tools > Customize... Currently, It is only available when a viewer workspace is active.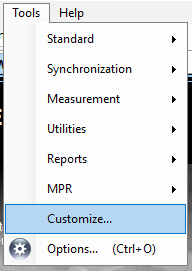 A dialog is shown with a list of all available tools in the main menu, toolbar and content-menu.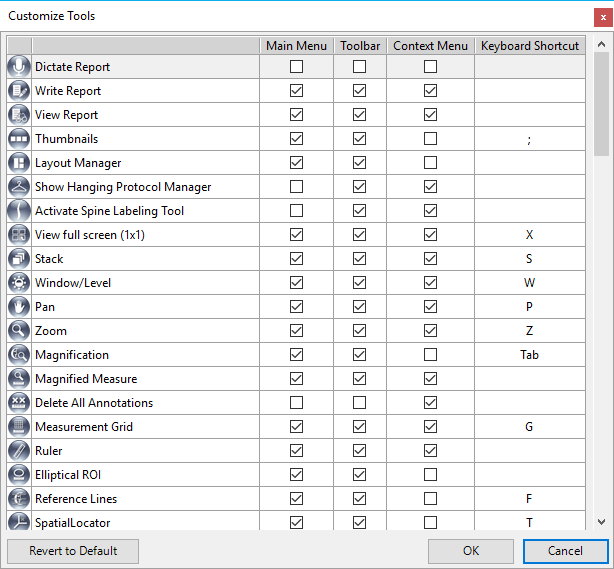 Tools can be shown or hidden in the main menu, toolbar and context-menu separately by checking or unchecking the check boxes in Main Menu, Toolbar and Context Menu fields in the dialog. Please note that some tools cannot be hidden, so that they do not have checkbox to interact with.
Keyboard shortcuts can be assigned to tools by clicking Keyboard Shortcut field and pressing the desired shortcut keys. To clear keyboard shortcut for a tool, you can click X button which is visible after clicking Keyboard Shortcut field. You will be prompted if the desired shortcut key has already been assigned to another tool, so that you can choose to override or discard it.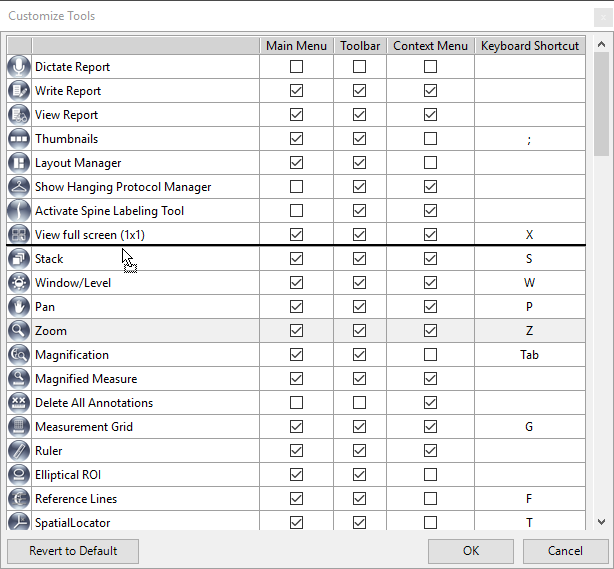 Tools can be organized by dragging and dropping them in the dialog. The order of tools will be automatically updated everywhere in the main menu, toolbar and context-menu.
If you need default tool order, visibility and keyboard shortcuts, you can revert to defaults by clicking the Revert to Default button.