Skip to end of metadata
Go to start of metadata
Additional view mode tools are available when viewing a digital mammography study. User may select these tools by right-clicking on an image.
Raw Mode - Renders the image in raw mode, removing any spacial transforms.
True Size Mode - Renders the image such that an object in the image when measured with a hand-held ruler on the surface of the display measures as closely as possible to the true physical size of the object if located on the front face of the detector housing.
Same Size Mode - Renders all images such that all images are at the same relative physical size, regardless of whether they have the same values of Imager Pixel Spacing (0018,1164) or not.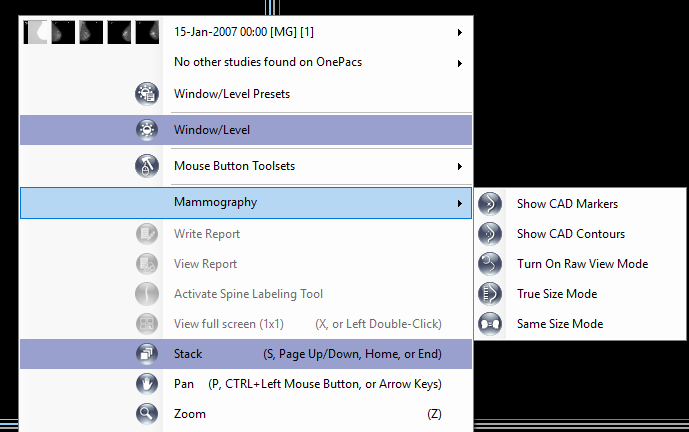 These tools can be added to the toolbar via the "Customize..." option in the "Tools" menu. 
Additionally, view modes can be applied as part of Hanging Protocols.